On 7th October 2019, the climate activist group Extinction Rebellion took to the streets of Manhattan to demand climate justice in a visual display at iconic locations such as the Charging Bull on Wall Street.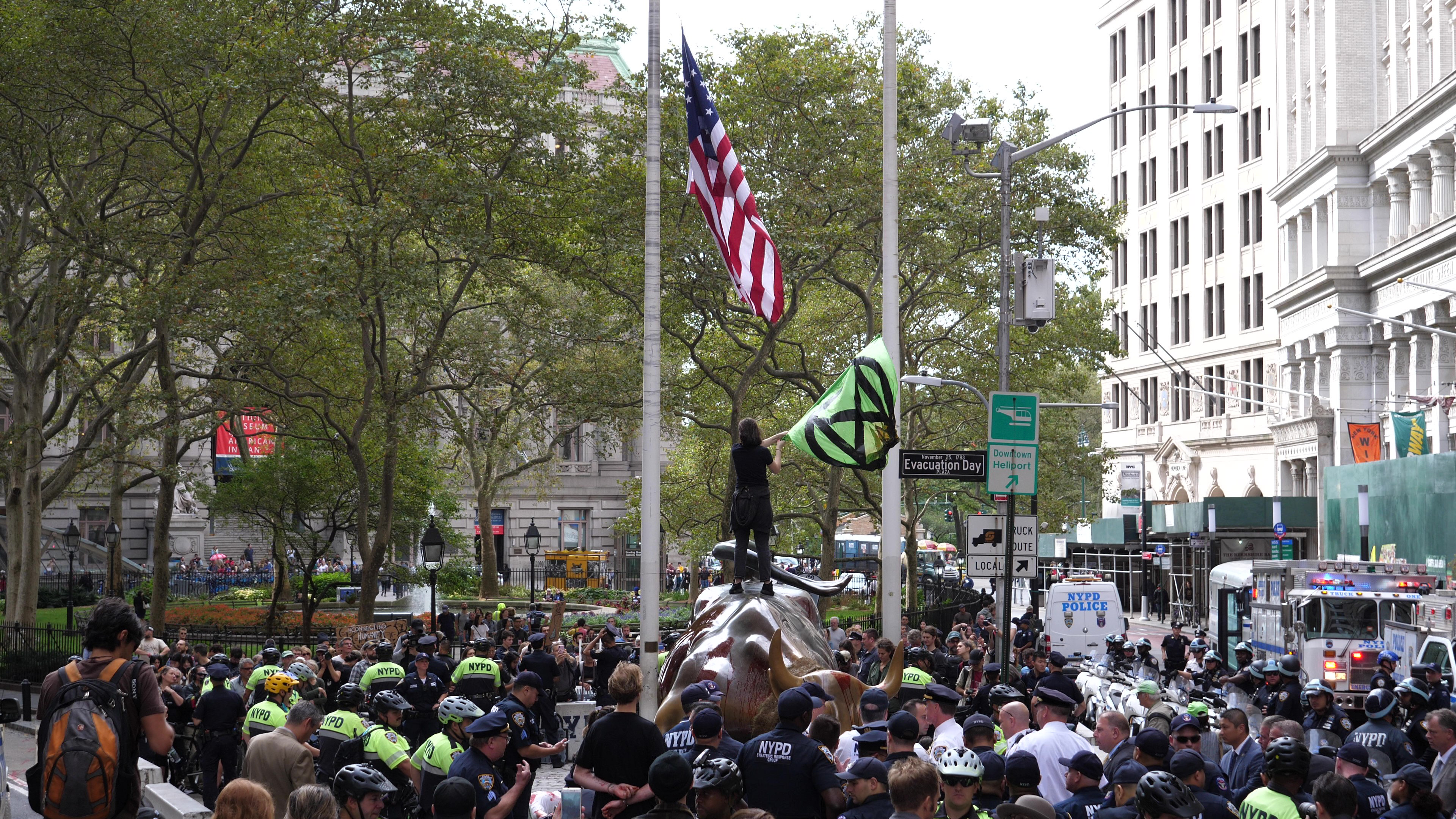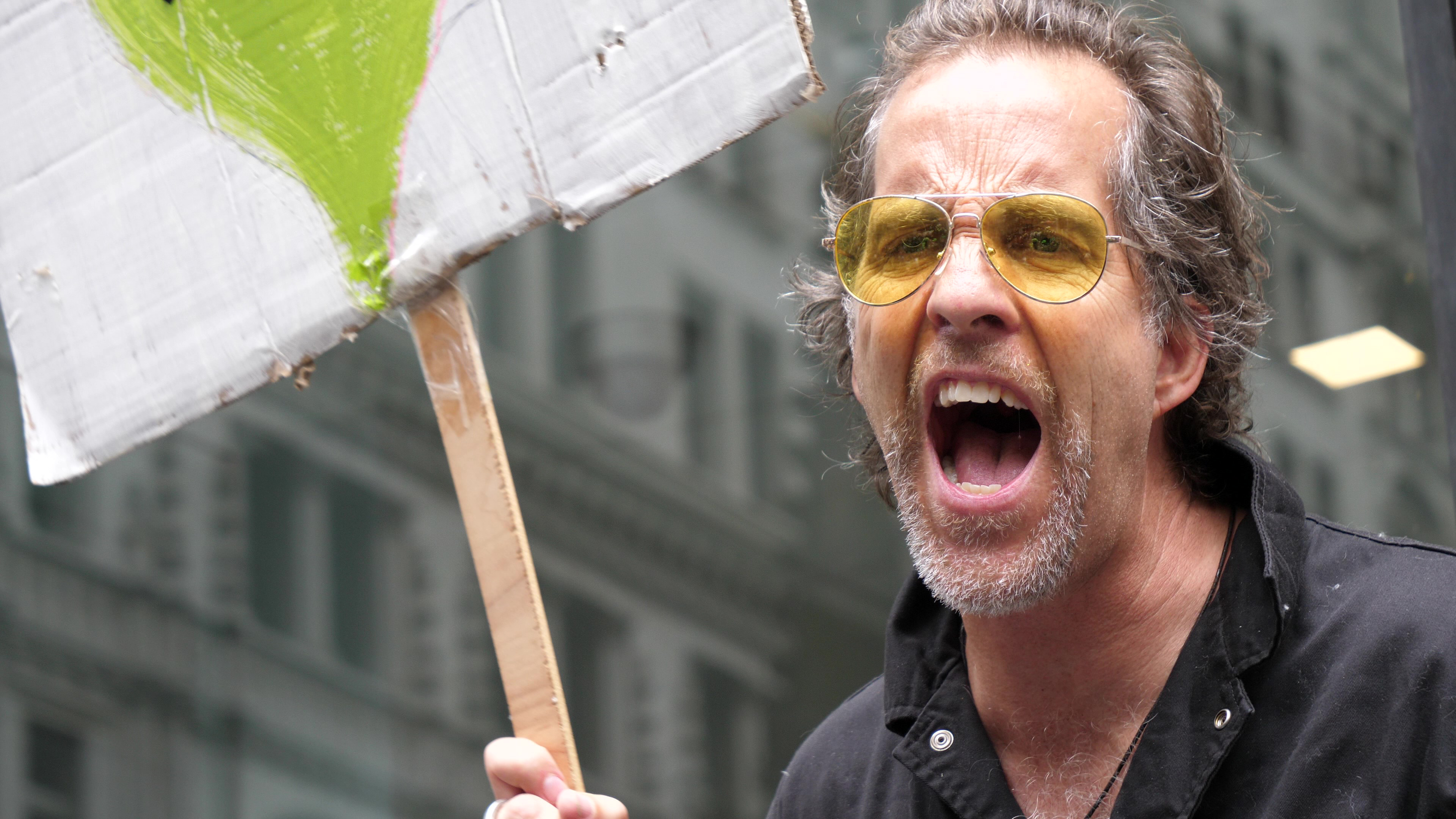 Richard McLachlan is an environmental activist within Extinction Rebellion. He speaks on the subways across New York City about the climate crisis that we are facing in an effort to encourage commuters to get involved in the movement.
I met with Richard and went along to one of his subway talks. On the carriage was a commuter who mentioned her daughter and daughter's friend both died in Hurricane Sandy, "there's real people behind this" she added.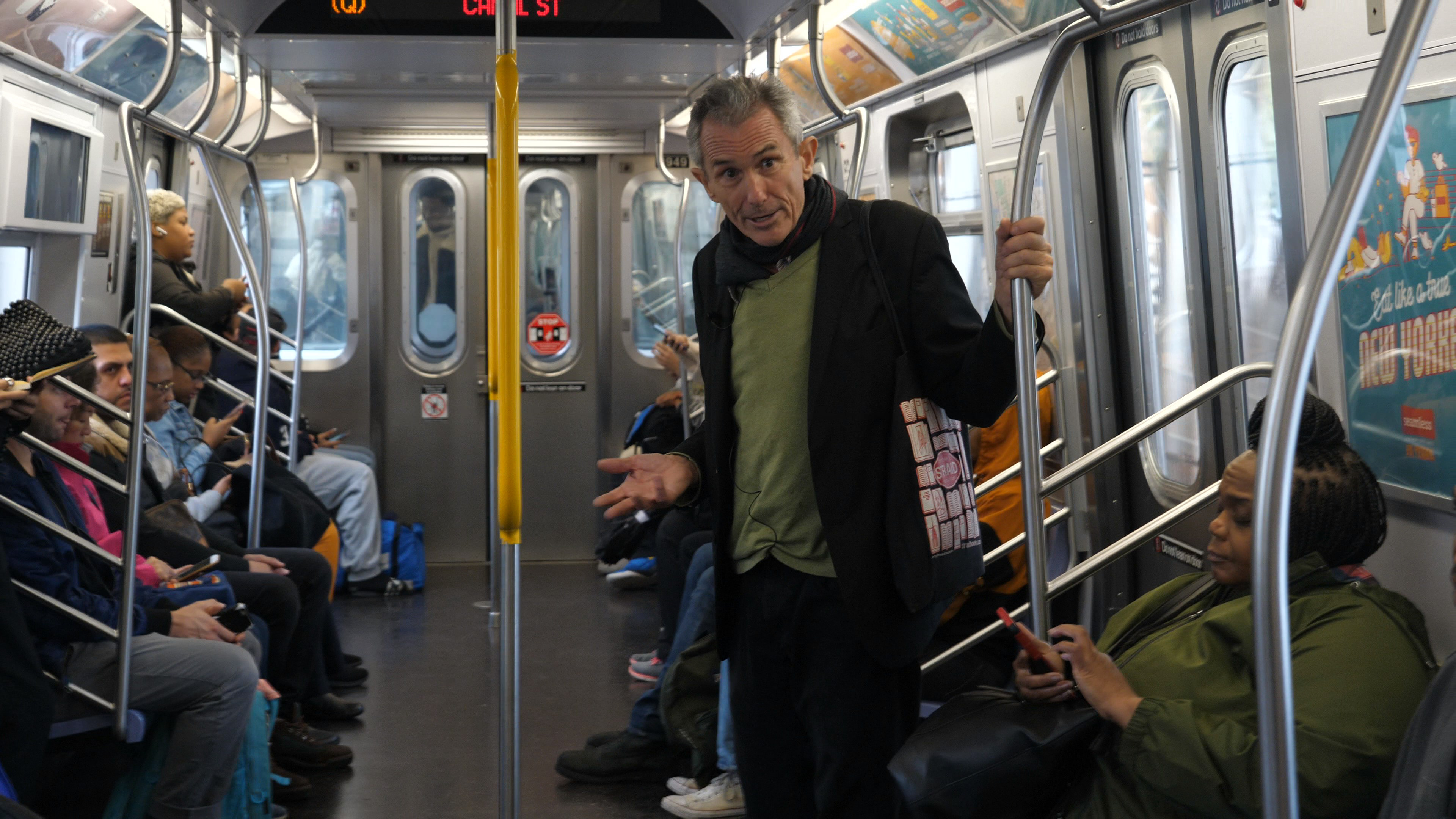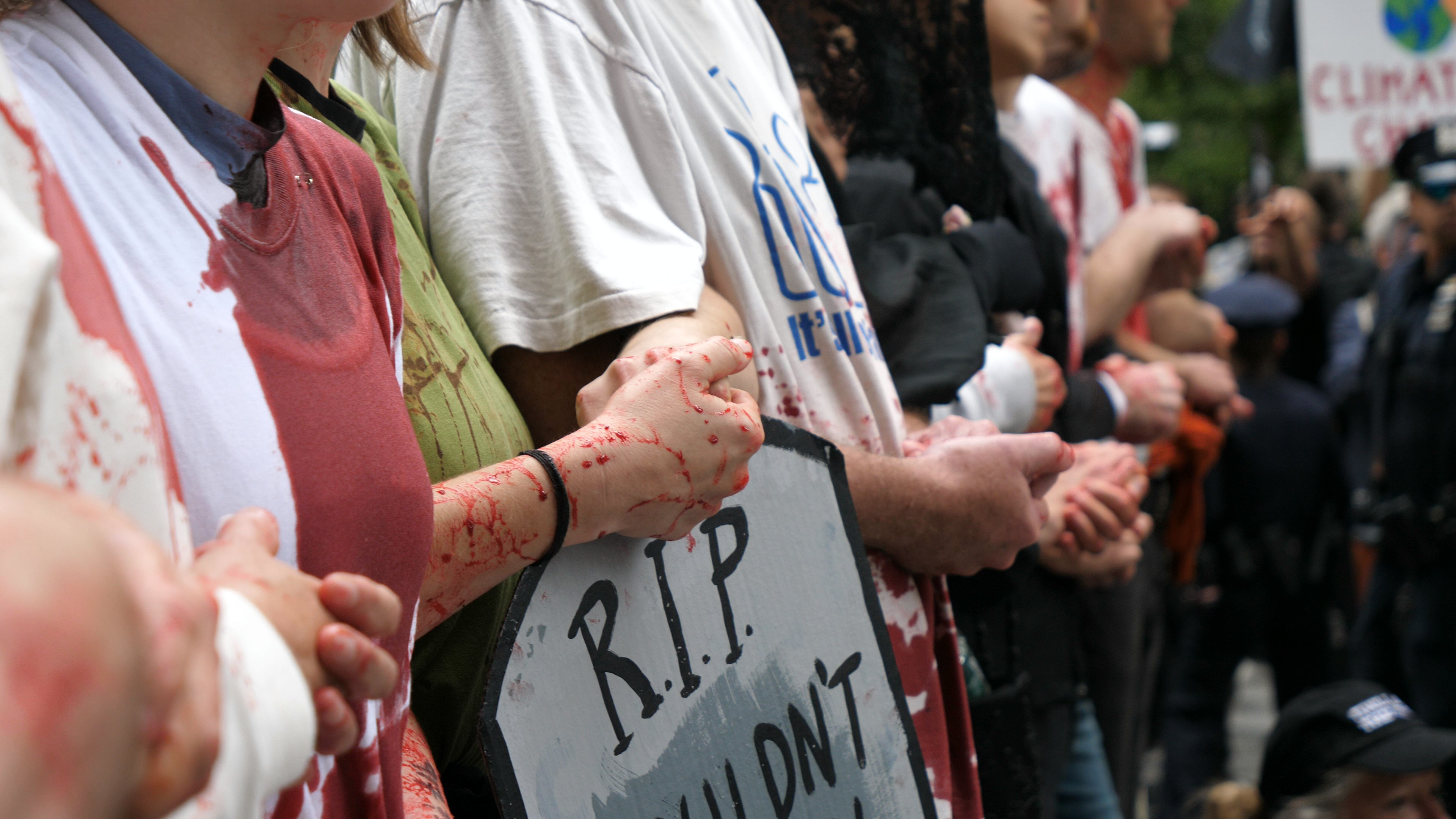 Activists covered themselves in fake blood during a demonstration on Wall Street to send a message that capitalism is killing our planet.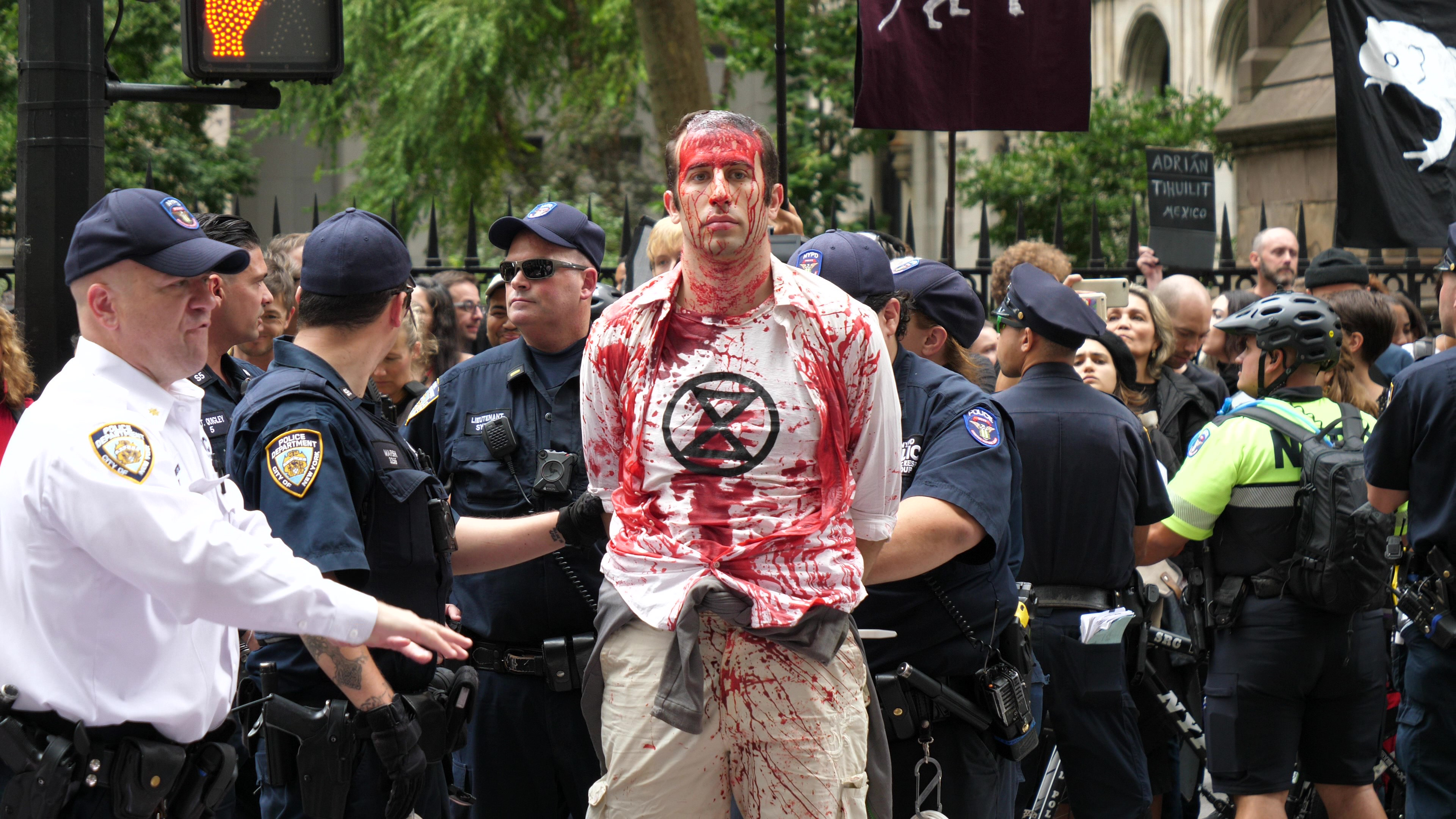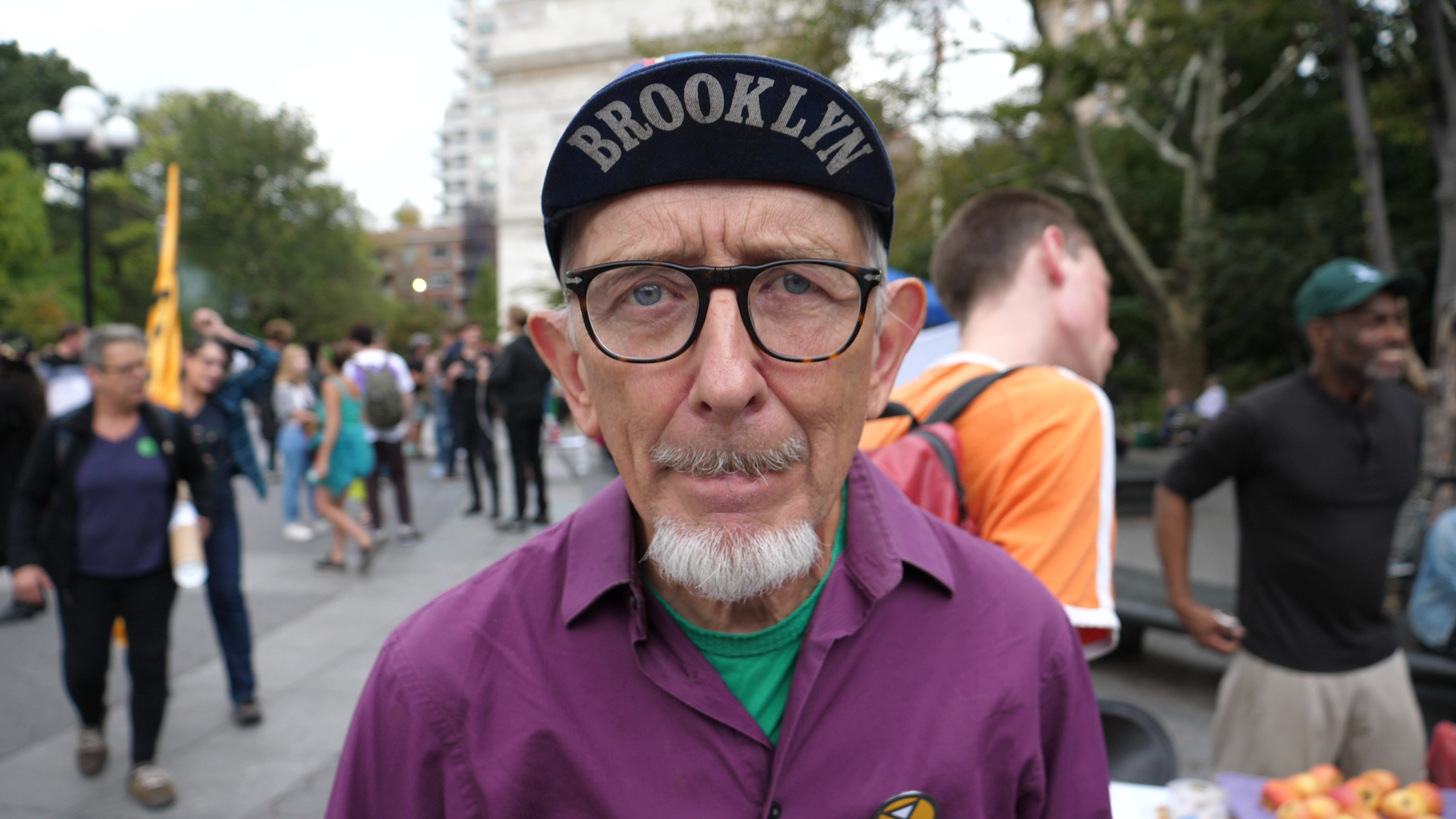 "I first discovered my passion for the environment when I read a book called The End Of Nature, which a guy named Bill McKibben wrote around 1981 and for the first time really spelled out the nature of the climate crisis and I've been obsessed with it ever since then, but when I first heard about Extinction Rebellion in January, it was love at first sight. They are actually serious, taking direct action to stop the do-nothing attitude of our current nation."

 - Greg Todd