Extinction Rebellion is a global environmental movement with the aim of using non-violent civil disobedience to compel the government to act now and avoid catastrophic consequences from climate change.
In late April 2019, Extinction Rebellion organised demonstrations across the City of London, focusing their attention on Oxford Road, Marble Arch, Waterloo Bridge and Parliament Square.
I documented the ten-day protest. Click the video below to see them in action or scroll for more images.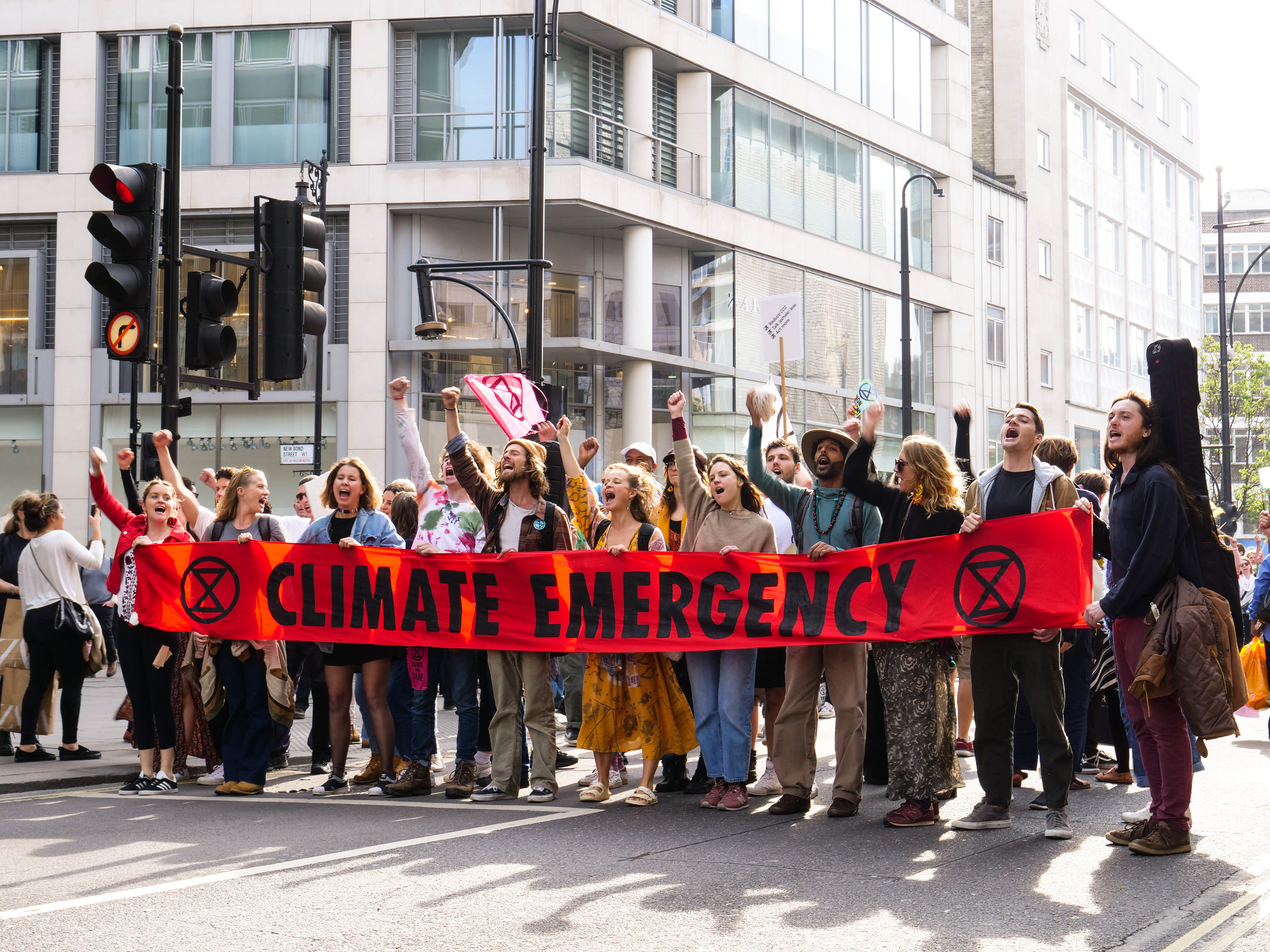 The pink "Rebellion Boat" occupied Oxford Circus for the majority of the ten-day protest, causing major disruptions to London commuters.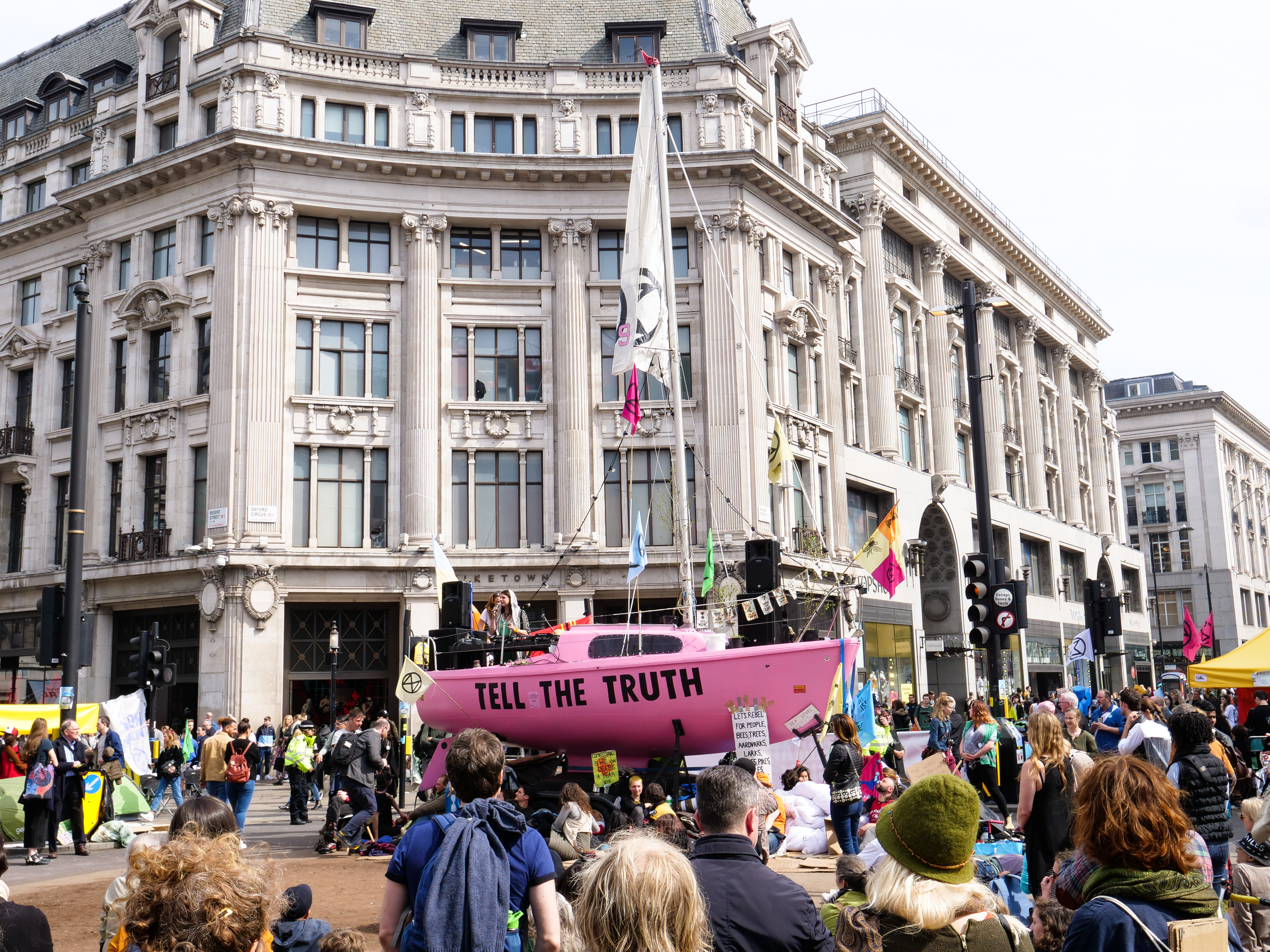 Activists glued themselves to the boat in order to retain control from the police.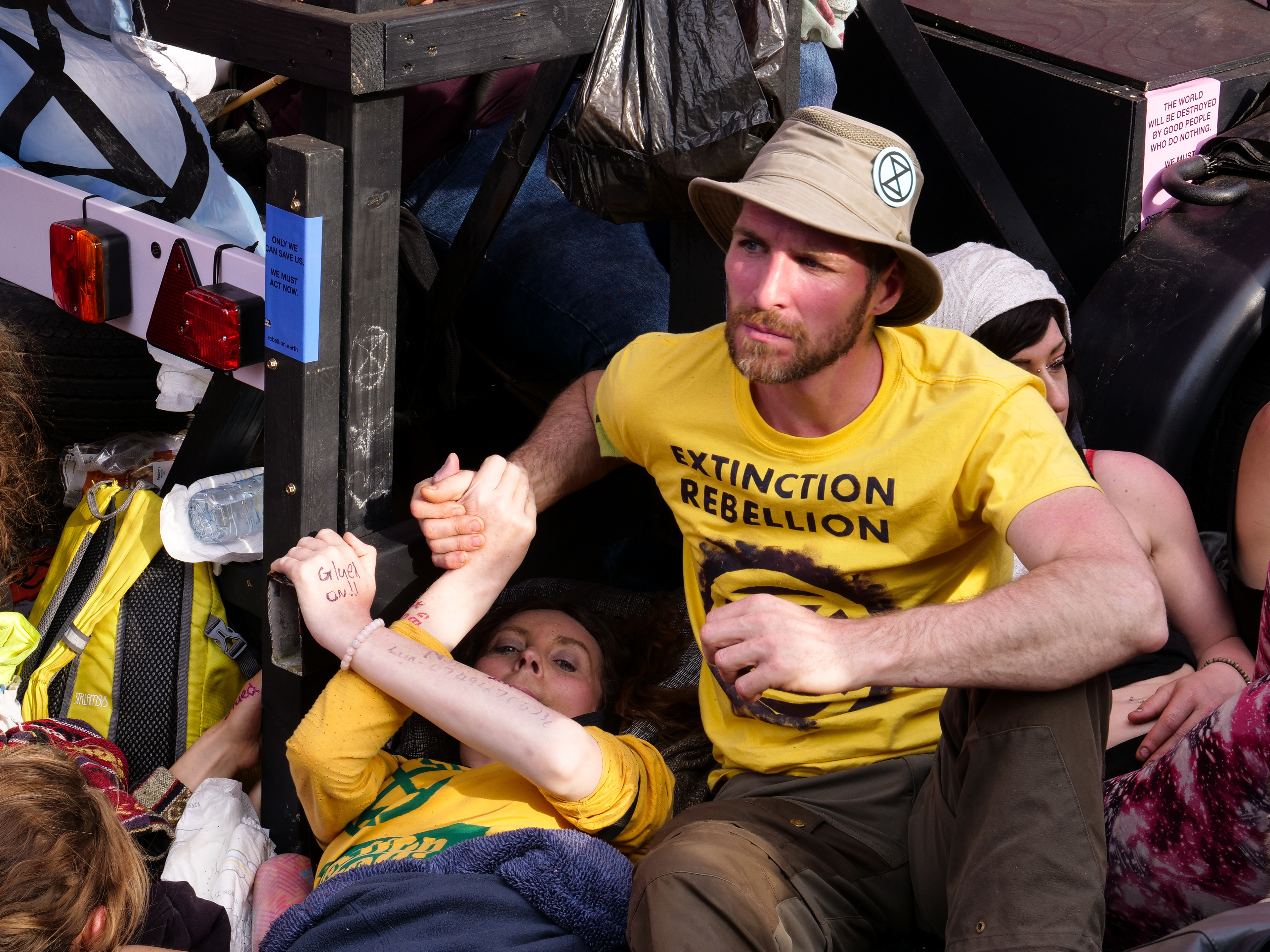 Students came out in force, skipping school and creating signs for marches.